Machining & Fabrication
Precision CNC Metal Cutting Services
McKiney Manufacturing & Sales is proud to offer CNC machining services for metal part manufacturing for a variety of industries. We utilize software that allows us to read CAD drawings for all types of parts, and our team is capable of handling high-volume production runs for a wide range of projects.
Our precision CNC Machining tools are controlled by our seasoned staff with the help of sophisticated digital systems.
CNC, or Computer Numerical Control, allows for highly particular control of positioning, velocity, coordination, feed rates, and other precision aspects of the manufacturing process for a particular part or object.
What types of metals can be fabricated using CNC machining?
Our CNC machine shop is well equipped to work with a variety of metals, including cold rolled steel and stainless steel, as well as nonmetallic materials for specialized applications. Our team of experts is highly-experienced in precision machining aluminum parts.
Custom Work and Certifications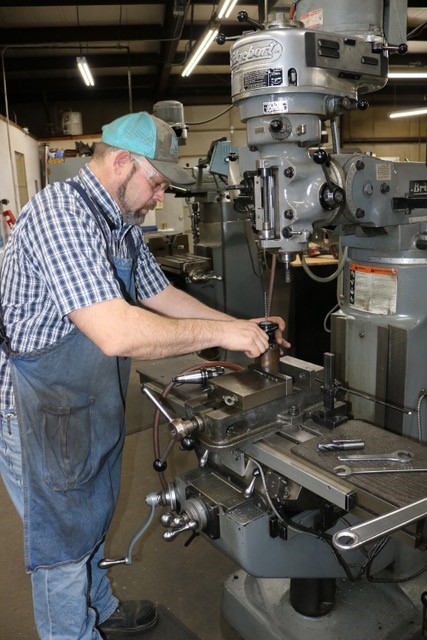 McKiney Manufacturing and Sales offers CNC machining expertise and service, welding services, finishing services, fabrication services, and assembly capabilities, making us the right choice for your metal fabrication and contract manufacturing needs.
The custom capabilities at McKiney Manufacturing & Sales and the affordable, high-quality work from our team provide you with solid work, completed in a timely fashion, at a fair cost. From precision CNC machining to finished work, we believe in quality first, and service always.
Contact us today to see how we can help with your next precision machining or forming project.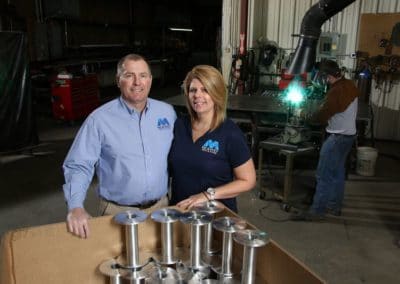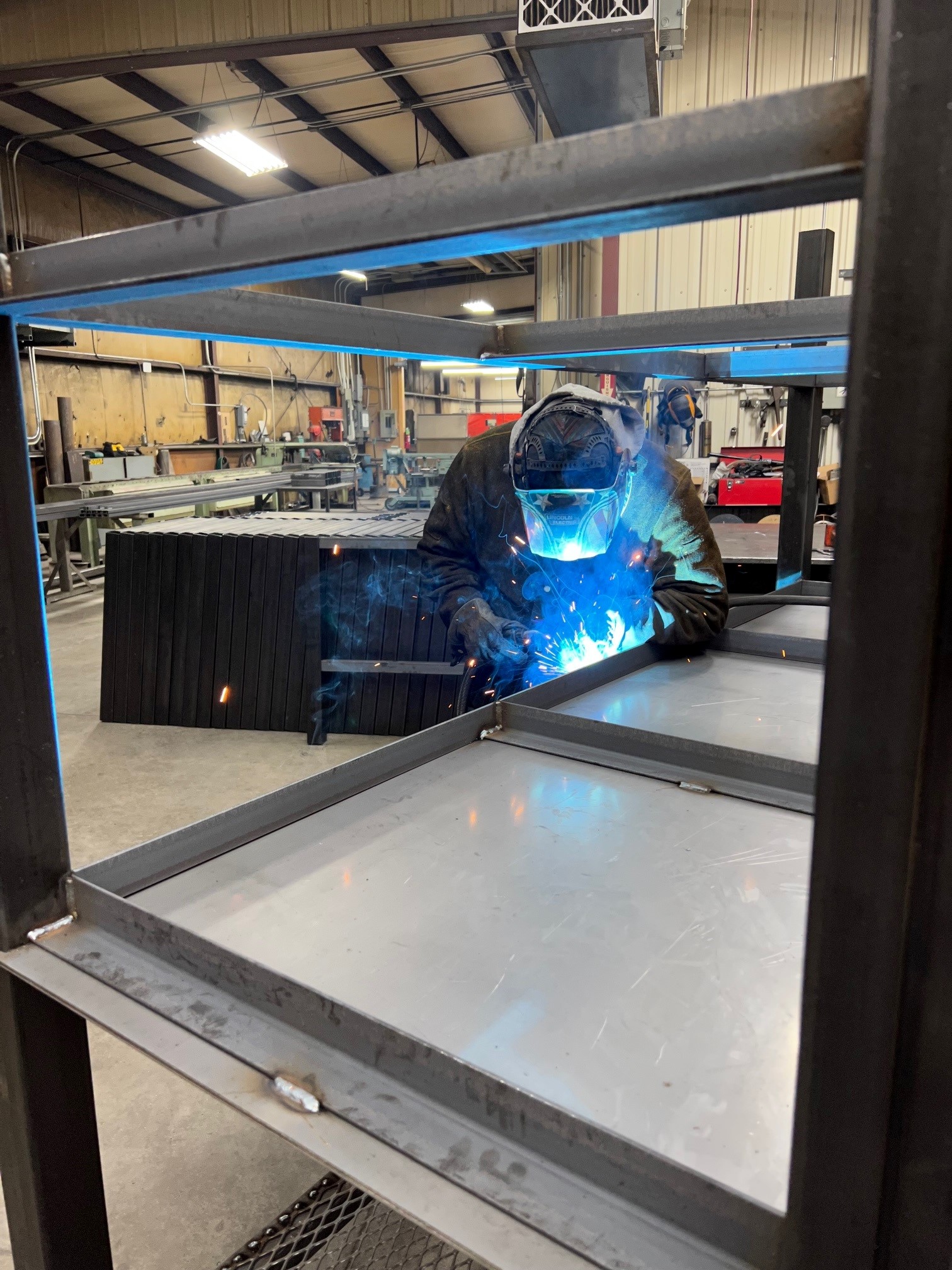 Welding services can be used in many applications. Welding works by applying heat and pressure to combine pieces of metal. Welding can be used to offer engineered repairs, component replacement, replacement parts, tool refurbishment, and more.
Types of welding we perform:
What is MIG Welding? MIG welding — or metal inert gas welding — works by feeding a filler wire into a welding torch, and then selecting the speed at which it comes out. This method creates an arc and enables you to melt the wire right onto the joint. The result is a clean, durable weld. The use of gas prevents oxidation.
Pulsed MIG welding is a type of MIG welding that works well with both thin and thick aluminum. With thicker sections, this process minimizes downtime for repositioning parts and creates a cooler weld puddle than the traditional spray transfer process. In thinner sections, the burn-through opportunity is minimized. Warping is also less likely because the heat input is controlled.
What is TIG welding? TIG welding — or tungsten inert gas welding — is similar to MIG welding but it offers more control over the arc and the weld. This is due to the ability to control the temperature of the weld puddle. Temperature control leads to higher precision.
What is Brazing? Brazing is the process which joins two metals together using a filler. The filler (alloy) is heated and melted, then bonded to each piece of metal, allowing them to be joined together.
Material we commonly weld are Steel, Stainless Steel and Aluminum. We also provide Cast Iron repair.
Industries & Specialties
At McKiney Manufacturing, we are committed to meeting your project requirements, no matter the size of the job or the industry. Much of our work is in the Hydraulic Hose Manufacturing Industry and in Custom Projects.
Highly Skilled Technicians
Our skilled staff is committed to meeting or exceeding your timelines while providing a high-quality product.